Great people, great partners, great work. My work on the TELUS Digital Platform garnered an award for 2019 Digital Ecosystem of the Year, by TM Forum (Telecom Management Industry Association).
The Open Digital Ecosystem Platform of the Year award is given to a company that is shaping the market and in particular, driving open approaches to digital ecosystems.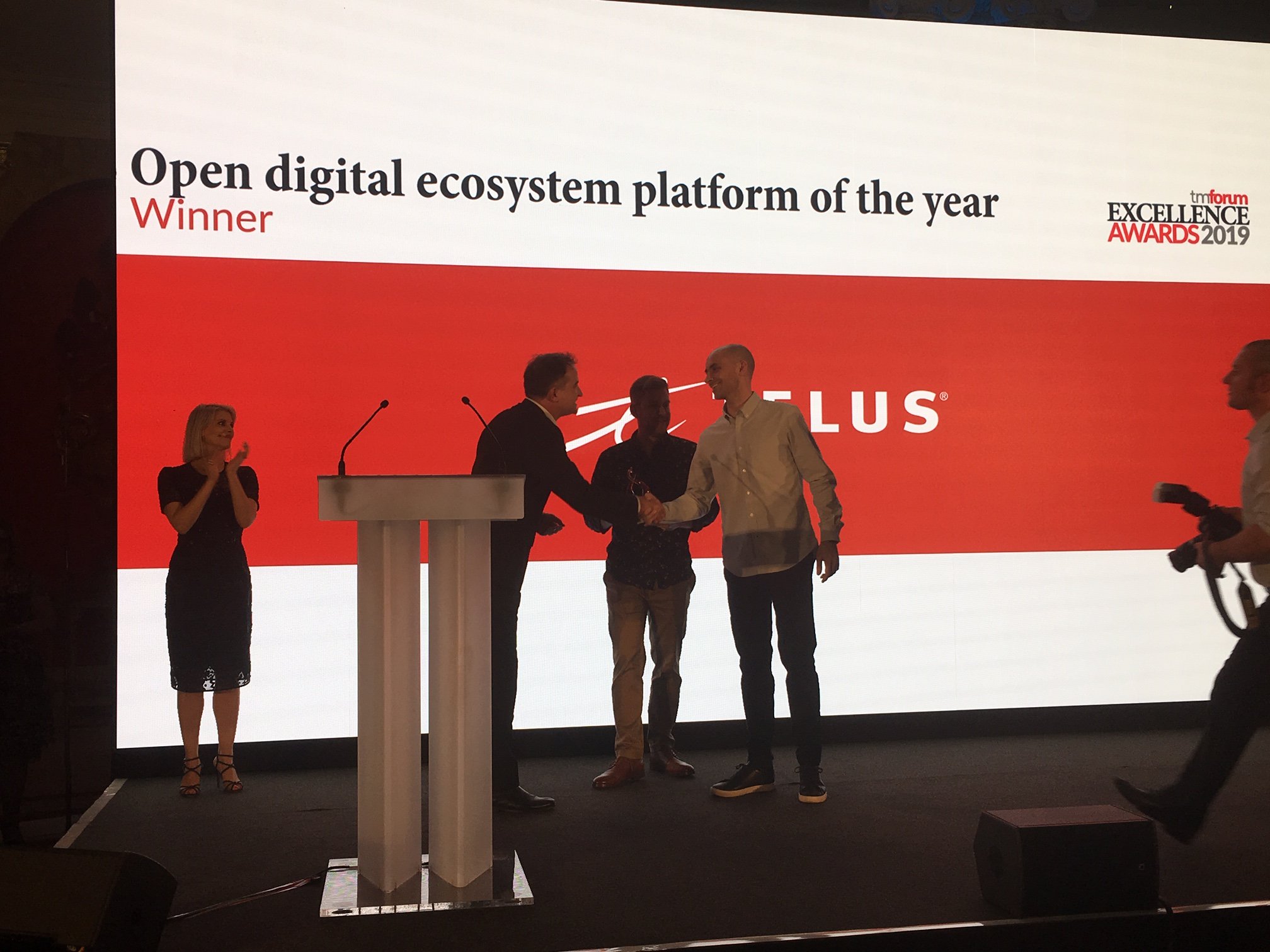 References:
---
Disclaimer:
Over time, my thoughts, lessons learned, and opinions change as I get access to new data, learn something new, or am persuaded by stronger logic.
As a result, the content you are viewing is in a constant state of revision with the aim of continuous improvement. Learn more about my kaizen knowledge system.
You can view the revision history of this content on Github.